Why Oatley Locals Should Choose
uSmileDental
We Proudly Offer A Wide Range of Dental Services to Oatley Patients Including:
Over 20 Years of
Combined Experience
Excellent
Customer Service
Easy
Parking
Work With All
Insurance Plans

Flexible Schedules &
After Hour Bookings
Payment Plans
Available
Smile Gallery
Thinking about getting a smile makeover? You want a dentist who has a proven track record of getting amazing results. Take a look at our smile gallery to see how our Invisalign and teeth whitening services can transform your smile.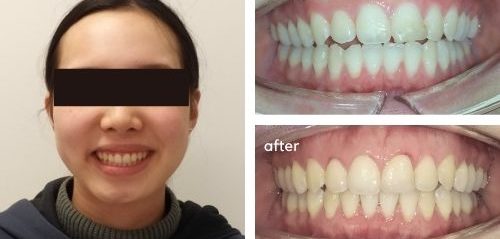 Our Dental Process for Oatley Patients
At uSmile Dental we conduct comprehensive Smile Assessments in Oatley
Book an
Appointment
Friendly
Check-up
Treatment
Implementation
Review and
Assess Outcome
USmile Dental have helped create over 7000 smiles in our local community, leading us to be some of the most relied-upon dentists in Oatley. Pairing the latest technologies with a gentle approach, our dentists help Oatley residents maintain a healthy smile throughout every stage of life.
As the dentists of choice for Oatley residents, USmile Dental meet your entire family's dental care needs, from tending to your child's first baby teeth to custom-made dentures for over-50's. We also provide education and foster healthy habits among all our patients, ensuring you maintain your overall oral health in between check-ups.
Our services, therefore, span the full spectrum of oral healthcare, including teeth cleaning, general check-ups, wisdom teeth removal, dental implants, root canal treatment, orthodontics (like Invisalign and braces), cosmetic dentistry (like teeth whitening and veneers) as well as children's dentistry. By providing all the essential preventative, restorative and cosmetic services you could require, USmile Dental aim to be the local dentist near Oatley for your every oral health concern.
We endeavour to make our dental services accessible to all Oatley locals, ensuring our parking is convenient and all our services are covered by insurance plans. USmile Dental are underpinned by the belief that all community members deserve quality dental care, which is why we keep our prices low and our clinic accessible.
All the work we conduct is done with your comfort and safety as the top priority. Whether you're just due for a check-up or need urgent treatment, look no further than USmile Dental. Simply call our team today on 02 8084 9118 to make an appointment.
Driving Direction to Dentist from Oatley
Suburbs we cater for nearby Oatley
Book an Appointment Today For a Healthy and Confident Smile
02 8084 9118
Accreditations
Copyright © 2023 USmile Dental. All Rights Reserved. | Digital Agency - Supple